Weight Loss Surgery Success Stories
Bariatric and banding surgery is a lifestyle altering event in a person's life. As doctors and surgeons, we can explain to you the physical and medical benefits of signicant weightloss on your health and quality of life. However, nothing can explain the freedom and joy better than the words of some inspirational banding surgery patients.
Many people struggle to find success losing weight through conventional methods like diet and exercise. Our bodies are all different, and the circumstances of our lives can often mean that a method that a friend or family member used to succeed losing weight may not work for us.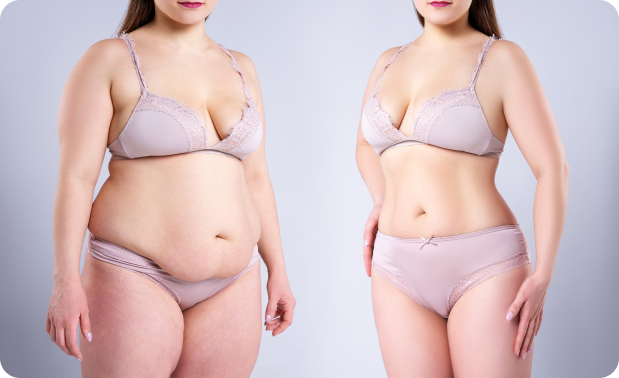 At Beverly Hills Physicians, our bariatric surgeons employ a variety of procedures and techniques depending on each individualized patient, to ensure that success with weight loss surgery is possible for every patient. Now, it is true that surgery alone is in no way a golden path toward a weight loss success story. Surgery is just a tool, which helps patients control their urge to eat, which ultimately is the key to controlling the number of calories we take in. Success with weight loss surgery not only requires an expert surgeon, but also a patient who is willing to work hard to have their story added to the many other weight loss success stories that you see on this page.
Weight Loss Surgery Before and After
Contact Beverly Hills Physicians