About 20 percent of adults have flat feet. Flat feet don't cause disabilities or other problems as long as the foot is supple and the heel cord, or Achilles tendon, isn't tight. This is called flexible flat foot. A supple foot looks flat when the child stands on the whole foot — referred to as the "loaded" position — but an arch develops when the person gets off the foot (in the "unloaded" position) and when he or she stands on the toes. If the heel cord can be bent up at the ankle more than 15 degrees from the perpendicular to the leg, it is not considered tight. Rigid Flat Foot — This is when the foot is flat in all positions, regardless of whether it is loaded, unloaded or the child stands on his or her toes. Flat Foot With a Tight Heel Cord — This is when the foot is unable to be bent back at the angle more than 15 degrees due to the calf muscles, which form the Achilles tendon, being contracted. Symptoms include pain, calluses, or redness.6
If you have questions about treatment for flat feet in Southern California, contact Beverly Hills Physicians today. We have many offices all over Los Angeles.
1 www.footandankle.md.com
2 www.stoneclinic.com
3 www.footankle.com
4 www.podiatryonline.com
5 www.footankleinstitute.com
6 www.ucsfhealth.org
7 orthopedics.about.com
8 medlineplus medical encyclopedia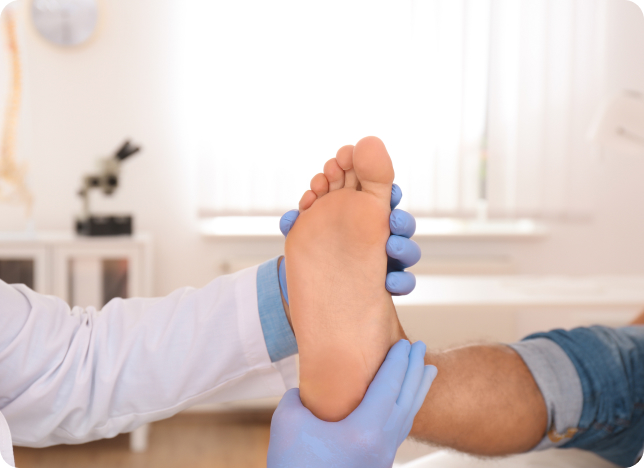 Contact Beverly Hills Physicians
For more information about transgender breast augmentation surgery or other services provided by Beverly Hills Physicians, call the number on your screen or request a consultation online.