Athlete's foot is the most common term to describe a fungus condition involving the skin of the feet and toes. Another term is Tinea Pedis. However, that means a ringworm type infection and the term is misleading, since the organisms that cause it are not worms, but are fungus spores technically known as dermatophytes. A more appropriate name is Dermatophytosis. The three names above really mean the same thing. — The patient first notices an itching sensation, usually between the toes. The skin in that area may have small blisters and be peeling. A less itchy form of Athlete's Foot can appear as a dry, red peeling condition on the bottom of the foot.4 Contact Us today for more information about athlete's foot treatment in Beverly Hills
Athlete's foot can be treated.
1 www.footandankle.md.com
2 www.stoneclinic.com
3 www.footankle.com
4 www.podiatryonline.com
5 www.footankleinstitute.com
6 www.ucsfhealth.org
7 orthopedics.about.com
8 medlineplus medical encyclopedia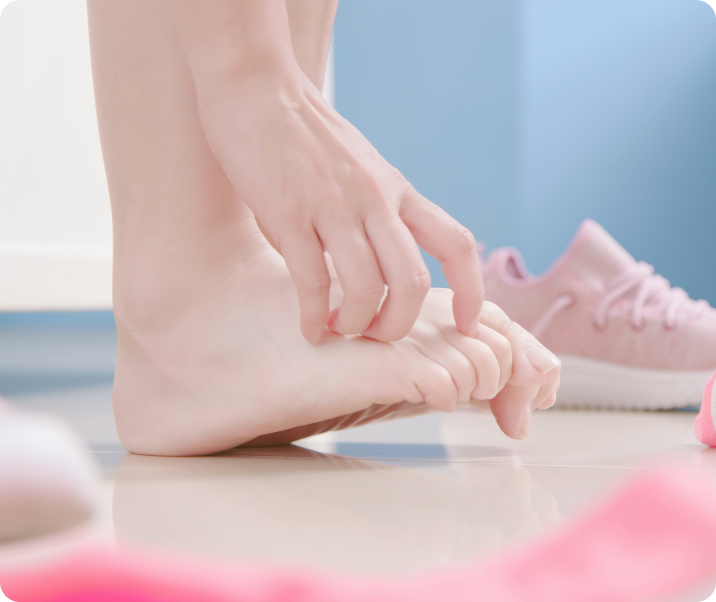 Contact Beverly Hills Physicians
For more information about transgender breast augmentation surgery or other services provided by Beverly Hills Physicians, call the number on your screen or request a consultation online.