A corn is simply an area of hard, thickened skin that can occur on the top, between, or on the tip of the toes. A callus is similar in nature, but is larger and usually occurs across the ball of the foot, on the heel, or on the outer side of the great toe. Corns and calluses are often mistakenly considered a "skin" condition. They are actually the visible sign of an underlying "bone" problem.4
There are treatment options available for corns and calluses in Beverly Hills. Contact Beverly Hills Physicians for more information. Our offices, located all over Southern California, can be found in Beverly Hills, Encino, Thousand Oaks, Valencia, Pasadena, Long Beach, and Oxnard.
1 www.footandankle.md.com
2 www.stoneclinic.com
3 www.footankle.com
4 www.podiatryonline.com
5 www.footankleinstitute.com
6 www.ucsfhealth.org
7 orthopedics.about.com
8 medlineplus medical encyclopedia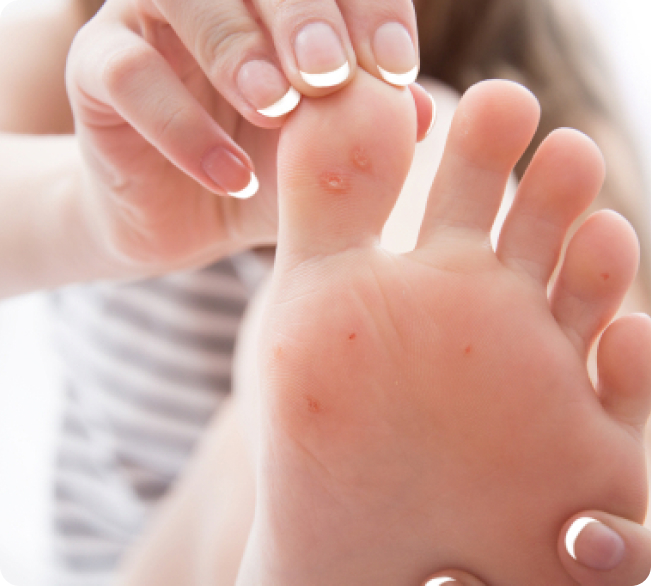 Contact Beverly Hills Physicians
For more information about transgender breast augmentation surgery or other services provided by Beverly Hills Physicians, call the number on your screen or request a consultation online.