Mommy Makeover Beverly Hills
Motherhood is a wonderful thing, but most moms can tell you that some of the things it does to your body are not so wonderful. A mommy makeover refers to a selection of operations specifically designed to correct the undesirable results of childbearing. If you are a mother who wants to improve your appearance, the first thing you should do is consult a highly experienced board certified plastic surgeon at Beverly Hills Physicians to see which procedures are appropriate for you and the particular set of issues you are facing.
A mommy makeover nearly always includes the procedure commonly referred to as a tummy tuck. Known to doctors as abdominoplasty, the operation removes the stretched out skin and fatty tissue that can appear after a birth.
Patients are usually delighted with the results of tummy tucks as part of a mommy makeover at Beverly Hills Physicians. Our widely respected surgeons are usually able to remove stretch marks as well as loose and hanging skin. Our doctors are also highly adept at tightening muscles. Often liposuction is also involved, with removed fat often being used elsewhere in the body for contouring.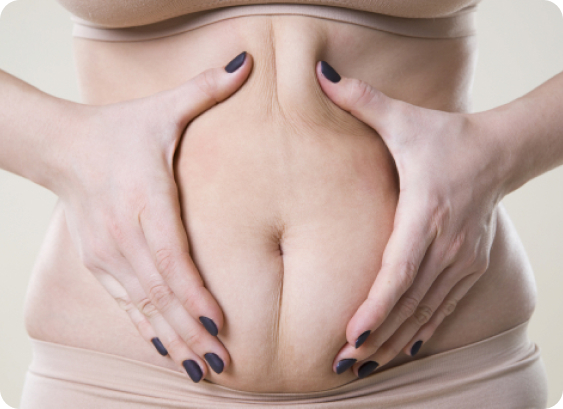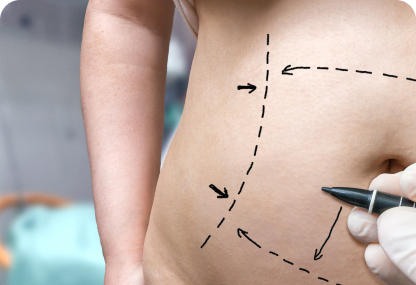 Tummy Tuck
Referred to as abdominoplasty by doctors. This operation essentially removes unsightly, and sometimes uncomfortable, excess skin and fatty tissue that often results from a rapid and significant weight loss.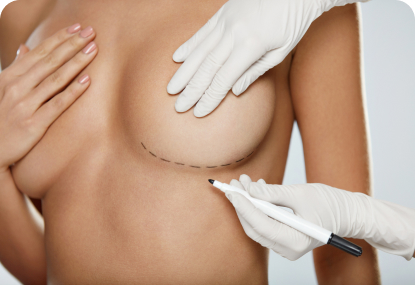 Breast Augmentation/Lift
Another frequent element of mommy makeover surgery is a breast lift. Aside from removing excess tissue to restore lost firmness and elasticity, it is frequently accompanied by breast augmentation to improve the overall size and firmness of the breasts. When breastfeeding and hormones have altered the size and appearance of areolas, they can also be adjusted surgically.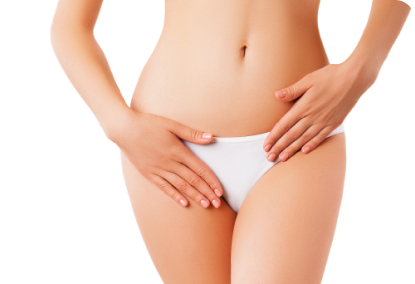 Vaginal Rejuvenation
Finally, many women experience embarrassing involuntary urination after childbirth, particularly when sneezing, laughing, bending, etc. Sexual issues may also creep up, with many women reporting a sudden loss of interest and enjoyment in sex – in some cases, there may be an actual loss in sensation during sexual activity. Vaginal reconstruction is a relatively simple procedure that, like most plastic surgery procedures, can be performed on an outpatient basis.
Your choice of Beverly Hills Physicians for a mommy makeover makes a crucial difference. We provide access to the top plastic surgeons in Southern California as well as complete care and guidance for patients throughout the process, which includes helping women out with such issues as mommy makeover cost. While vaginal reconstruction is often covered by medical insurance, breast lifts and tummy tucks are regarded as cosmetic and are therefore almost never covered. When needed, Beverly Hills Physicians works with clients to craft payment plans that ensure that procedures are easily affordable at their income level.
To get started on your mommy makeover surgery, you can phone us or contact us for a free consultation.
Depending on the type and number of procedures done, recovery time can vary substantially. Your doctor and the BHP team will provide detailed instructions and personal guidance to ensure a smooth recovery period. In general, however, mommy makeover patients can expect to rest at home between two to four weeks following their procedures. Many patients are able to return to work after two weeks, although strenuous exercise and heavy lifting are not advised until after five to six weeks post-surgery.
The most important thing to do after having a mommy makeover is to rest properly. Your body may experience swelling and soreness, making it challenging to accomplish basic tasks. To make sure your recovery goes as smoothly as possible, put aside items you'll want, such as your phone, charger, water, snacks, medication, and the all-important remote control within easy reach of your rest area.
For very obvious reasons, if you still have young children or even if you don't, it's also highly recommended to have friends and family available in the first week following surgery to assist you with childcare duties as well as helping you recover and complete everyday tasks such as cooking or running errands. Of course, our friendly and caring medical team will also be there to answer questions and provide you with assistance at any time.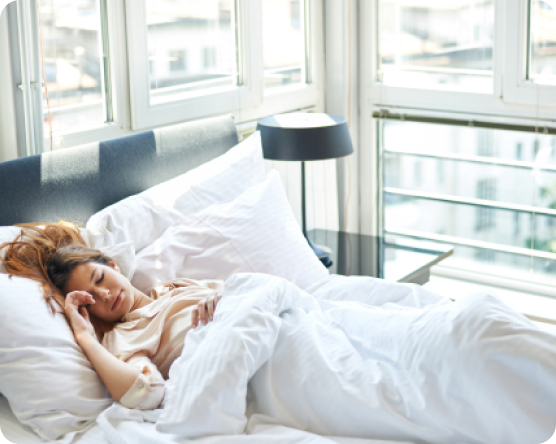 Contact Beverly Hills Physicians