What is a Sleeve Gastrectomy?
Sleeve gastrectomy is rapidly becoming the most widely obtained weight loss surgery because it is both less invasive than older procedures while also being extremely effective. As practiced by the outstanding weight loss surgeons of Beverly Hills Physicians, the procedure begins with the removal of roughly 85 percent of the stomach, with the remainder being sewn into a sleeve-like shape. The surgery greatly limits the number of calories a person can eat; just as important, it also decreases feelings of hunger that lead to harmful overeating in the first place.
The doctors of Beverly Hills Physicians are discovering that individuals who undergo gastric sleeve surgery don't just lose weight, they feel good while doing it. When patients feel happy about their lives and are not constantly distracted by hunger, they are more likely to develop appropriate healthy eating and fitness habits. That means that, even after the initial dramatic weight loss of a sleeve gastrectomy, patients will very often continue to maintain their weight loss indefinitely. The team at Beverly Hills Physicians consists of surgeons, nurses, and other who are dedicated to helping ensure that the positive changes that start with a vertical sleeve gastrectomy last a lifetime.
In America, obesity is a growing problem, putting an alarming number of individuals at risk for serious diseases such as arthritis, cancer, heart disease, and diabetes. Not only can a gastric sleeve performed at Beverly Hills. Our friendly and knowledgeable medical professionals will aid each patient in continuing with healthy lifestyle choices that ensure their weight stays lost in the years to come.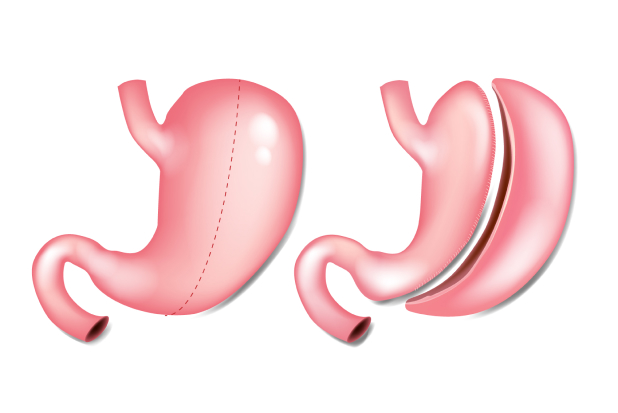 The Benefits of Gastric Sleeve Surgery
Gastric sleeve surgery is a highly effective and increasingly popular procedure that removes a portion of the stomach, significantly reducing its size. With this reduced size, the amount of food one requires to feel full is greatly diminished, often leading to significant, life-changing weight loss. Like any important medical procedure, however, your gastric sleeve surgery should only ever be performed by a highly skilled and experienced bariatric specialist such as those at Beverly Hills Physicians.
One key advantage of the surgery, also known as sleeve gastrectomy, is that it avoids intestinal bypass, a component of other procedures that can sometimes lead to a number of unpleasant complications that include intestinal blockage, ulcers, osteoporosis, anemia, and nutritional deficiencies. When performed by the renowned specialists at Beverly Hills Physicians, this makes sleeve surgery a less invasive and incredibly safe option for those suffering from excessive weight. Moreover, for patients with a high body mass index, a laparoscopic gastric sleeve surgery is a great first stage procedure for treating weight loss and can be followed up with other bariatric surgeries. For obese patients with a lower BMI, sleeve gastrectomy is often used alone as a bariatric treatment.
The fact of the matter is that obesity can lead to a wide range of life-threatening diseases as well as severe effects on self-esteem, in many cases leading to depression. Beverly Hills Physicians' goals go beyond only physical health and we are proud to say that weight loss surgery has real psychological benefits. Our patients are guided confidently and comfortably through the important post-surgical time period, guaranteeing long-term and short-term success.
While the gastric sleeve procedure presents a major advancement in weight loss treatment, it is one of several available choices. All patients are different and a procedure that may be ideal for one person may be less desirable for another
Beverly Hills Physicians: The Best Place for a Gastric Sleeve
Where you go for weight loss surgery matters a great deal. Beverly Hills Physicians is here to help patients at every step of the weight loss surgery process, starting with the decision about which procedure is best for you. The gastric sleeve is becoming one of the most commonly performed of all weight loss operations at our offices, and for very good reason. Though all patients are different and there is no one-size-fits-all solution, the sleeve is among the least invasive and most reliably successful of weight loss surgeries. We have enjoyed great success with this increasingly popular form of bariatric surgery.
The differing names confuse some people, but by any name a sleeve gastrectomy is named because of the sleeve-like shape of the stomach once the surgery is completed. Gastric sleeve surgery at Beverly Hills Physicians is marked by a caring attitude and detailed follow-up work. While weight loss surgery is a legitimate modern miracle, it nevertheless requires numerous lifestyle changes and a fair amount of adjustment on the patient's part. As you move towards achieving the dramatic gastric sleeve before and after results you are hoping for, our team of medical professionals will be there to help you make those important adjustments.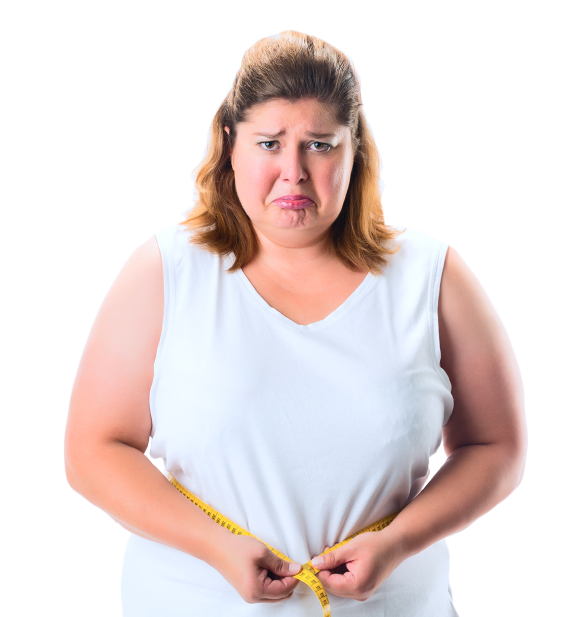 To be specific, your doctor will keep track of your progress, while a registered dietician will be available to provide detailed help to smooth over the transition to your new way of eating. In addition, since no organ of the body is more important for healthy weight loss than the mind, Beverly Hills Physicians also provides access to a psychologist specializing in the field of healthy eating and weight loss.
Finally, dramatic weight losses can also sometimes have an unpleasant side-effect in terms of unattractive and occasionally uncomfortable skin folds that can accumulate afterwards. One major benefit of working with Beverly Hills Physicians is outstanding in-house network of first-rate plastic surgeons, who have performed numerous post-bariatric procedures.
More About Post-Bariatric Procedures
Whether you obtain a gastric sleeve operation or another type of surgery, Beverly Hills Physicians will provide you with complete care throughout the process of shedding those dangerous and unwanted pounds. For further information call 800-788-1416 or request a free consultation online.
Contact Beverly Hills Physicians