Pounds lost: 85 lbs*
Hello my name is Matthew. I went to meet Dr Misra about weight loss surgery, because I was 299lbs and I needed help. She was super helpful, as were the office team members. On May 1st 2011 Dr Misra did my Lap Band Surgery.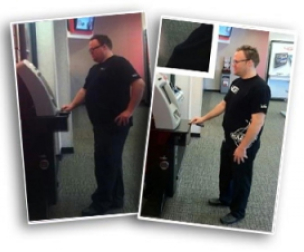 She helped save my life and has supported me. Since May I have lost 85 pounds. Before surgery I had a tough time putting on my shoes, walking stairs, and doing the thing love most, playing hockey. I was so heavy, trying to play, I could barely move. Now I love going to the gym, playing hockey, and I'm training for a marathon. I also went from down from XXXL shirts, and my jeans sizes went from 48 to 36. This surgery worked and help save my life. If you're wondering about how it feels, from someone who has had it, please feel free to email me at bucca21 @ yahoo.com.
Contact Beverly Hills Physicians