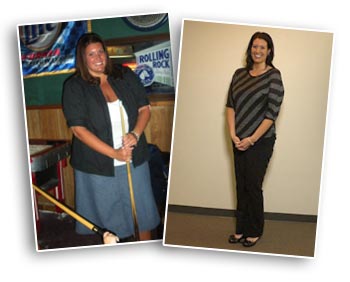 At Beverly Hills Physicians, you'll find weight loss solutions that lead to rapid, long-lasting, and potentially life-saving weight loss
Throughout the U.S. and around the globe, obesity and excess weight are an increasingly serious issue. However, for those looking to undergo weight loss surgery in Rancho Cucamonga and other regions throughout Southern California, Beverly Hills Physicians serves as an invaluable resource. Every day, it seems, new research sheds light on the importance of losing weight for maintaining a healthy, happy lifestyle, and with treatments like gastric sleeve, lap band and many others, BHP patients can rest-assured they're receiving the best possible care. That's because every weight loss treatment offered at BHP, from the reversible lap band treatment to a complex lap band revision to gastric sleeve procedure, is performed safely and skillfully, ensuring the best possible results.
A study that was reported on by Medpage Today has found that obese patients who have undergone laparoscopic sleeve gastrectomy don't only lose weight rapidly and safely, but they are also often able to keep the weight off for years after the initial operation. In fact, in one single-center study, patients who underwent the procedure lost an average of 57.4% of excessive body mass index (BMI) over the course of 5 years – a truly significant and potentially life-saving step forward.
The study highlights what the expert surgeons at Beverly Hills Physicians have known for years – that bariatric treatment can be one of the most efficient and effective methods for those looking to enhance their quality of life through weight loss. One of the most popular methods for bariatric weight loss is also one of the least invasive procedures available – lap band. During a lap band procedure, a gastric band is placed around the upper part of the stomach, creating a small pocket that fills as one eats, leading to feelings of fullness much faster, and generally encouraging positive eating habits.
Though lap band treatment has been proven to be an exceptionally helpful weight loss treatment, for those who suffer from more extreme obesity or excess weight, a gastric sleeve procedure is often the best option. Unlike the lap band, a gastric sleeve treatment is not reversible, but that hasn't stopped many patients from undergoing the treatment, and finding remarkable results. A gastric sleeve treatment involves the removal of roughly 85% of the stomach, with the remainder being sewn into a sleeve-like shape. While the treatment greatly limits the number of calories a person can eat, it also decreases feelings of hunger that can lead to harmful overeating, ensuring that BHP patients feel comfortable and energized, even while the excess weight falls away!