Perhaps spurred on by social media, more men are deciding to undergo chin implant surgery in order to enhance their jawlines, says a recent article published July 20 on Mel. The increase in the number of men seeking to enhance their physical features points to the growing acceptance of plastic surgery as males become more conscious of their appearance, largely thanks to today's ever-present high technology. The reality is that men, as well as women, seeking to improve their physical features can benefit from today's extremely safe and leading-edge plastic surgery procedures for a variety of reasons, such as:
Social Media Presence – With more people than ever engaging in social media platforms such as Instagram, Snapchat, Twitter and Facebook, physical appearance has become more important to many men, notes BHP, adding that men may now see images of themselves on their smart phones, tablets, and computers on a fairly constant basis. Whether a patient wants to improve their jawline, augment their lips or enhance their cheekbones, leading-edge facial plastic surgery procedures offer patients the chance to put their best face forward both online and in-person.
Career Aspirations – Middle aged and older men and women often feel that their aging appearance can harm their chances of obtaining certain job promotions and career opportunities. BHP notes that facial procedures, such as eyelid surgery, can remove any excess flabs of skin around their eyes for a more well-rested and youthful appearance. Any unsightly wrinkles and physical signs of aging can also be improved with other facial procedures such as face and neck lifts. We're happy to say that both male and female patients alike often feel far more confident in their pursuit of their career goals once the visible effects of aging and stress are removed.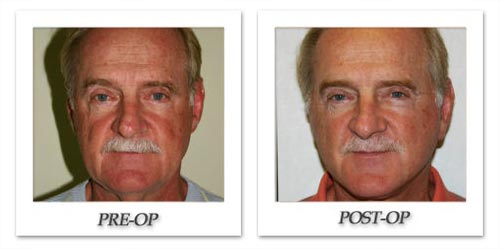 Restorative Work – Oftentimes, when a patient loses a significant amount of weight after a weight loss surgery, excessive and unsightly flabs of loose skin remain on the body. Body contouring procedures, such as a tummy tuck, can remove the excess skin and improve the patient's overall appearance of their body. A highly skilled and extremely experienced plastic surgeon can successfully perform this procedure with minimal scarring for the most natural looking results.
For whatever reason a patient of any gender seeks out a plastic surgery, our BHP team of highly experienced and extremely skilled plastic surgeons are ready to improve his or her appearance.