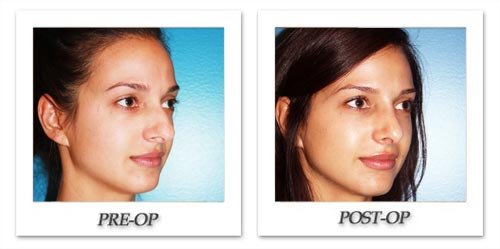 Los Angeles and Beverly Hills has long been associated with stunning, high quality plastic surgery procedures, so it is not surprising that the practice is quickly spreading to all corners of the world as leading cosmetic surgeons seek to emulate L.A.'s world-class services, as a recent article published May 22nd on AME Info explains. It seems that, because of the all-time high level of demand for high-quality plastic surgery, increasingly savvy patients are seeking out the services of the most esteemed surgeons in their areas, from Beverly Hills and throughout Greater Los Angeles to Beirut, and beyond.
This demand is spurred by many factors; the first and foremost being the so-called Hollywood effect. Sporting a host of entertainment and television stars, our area has a reputation for being image-conscious, so it's no surprise that plastic surgery has grown in acceptance in the City of Angels more than some other places. As a city full of aspiring actors, performers, and entertainment professionals, it is undeniable that a youthful appearance may offer women and men a competitive edge in terms of both career and personal goals. Of course, plastic surgery has also been viewed as an asset by those outside the show biz limelight. Nowadays, in order to remain competitive in what can be called an age-conscious environment cosmetic procedures have been sought after by a great many businesspeople, lawyers, accountants, engineers, and a host of other career-oriented individuals.
By practicing the most advanced plastic surgery techniques, we at BHP ensure that our patients look their very best, and that their results meet and even defy expectations. One prominent example of our commitment to innovation is the Brazilian butt lift, an increasingly popular buttock augmentation procedure. By using a patient's own body fat, it offers the lowest risk of complication, ensuring that the results of the procedure last.
When it comes to breast augmentation, a great many patients have experienced success with the next-generation "gummy bear" implants, which offer exceptionally natural results, granting the patient improved body proportions and a boost of self-esteem. When it comes to providing patients with results that help them look their very best, we at BHP have been well ahead of the curve for many years.