Stuart B. Kincaid, MD, FACS
Stuart B. Kincaid, M.D., F.A.C.S. has been certified by the American Board of Plastic and Reconstructive Surgery since 1985 and is a graduate of Duke Medical School with surgical training fellowships at Stanford, Harvard and U.C. San Francisco. He is an accomplished cosmetic plastic surgeon who understands the unique needs of both his male and female patients. Disarmingly charming with an easy-going Midwestern demeanor, Dr. Kincaid's experience of more than 27 years has made him a highly skilled specialist in his field. Dr. Kincaid believes the goal of cosmetic plastic surgery should be to bring one's self-image and body image into better balance, and by so doing improve one's self-esteem. He is noted for his artistic, caring and skilled approach and for delivering exceptional, natural appearing surgical results of the face, breast and body for both men and women. He genuinely wants to help each patient attain his or her BEST IMAGE!
Dr. Kincaid proudly served as a member of the US military where he was the Chief of the Plastic Surgery Service at Tripler Army Medical Center in Hawaii. He salutes and welcomes all military personnel into his practice. Over his many years in practice, Dr. Kincaid has been actively involved in teaching plastic surgery residents at Stanford University and the University of California at San Diego. He has participated in numerous volunteer medical service programs both at home and internationally.
Dr. Kincaid has a strong commitment to family having two sons and a daughter. In his spare time, Dr. Kincaid pursues many interests including photography, golf and chess; and he enjoys traveling with his family both in the U.S. and abroad.
Medical School: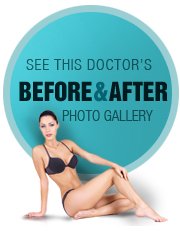 B.S. Degree:
The Ohio State University (Columbus, Ohio) 1972
Cum Laude
Phi Beta Kappa Honor Society
Medical Degree:
Duke University (Durham, North Carolina) 1976
Honors in Surgery
Residency and Fellowships:
Surgery Internship and Residency: University of California San Francisco (San Francisco, California)
Plastic Surgery Residency: Stanford University Medical center (Stanford, California)
Surgery Research Fellowship: Harvard University (Boston, Massachusetts)
Microsurgery Fellowship: University of Louisville (Louisville, Kentucky)
Craniofacial surgery Fellowship: University of Adelaide (Adelaide, Australia)
Societies – Memberships – Affiliations:
American Society of Plastic surgeons (ASPS)
American Society of Aesthetic Plastic Surgery (ASAPS)
American College of Surgeons (ACS)
American Society of Maxiofacial Plastic Surgeons
American Society for Laser Medicine and Surgery (ASLMS)
American Society of Bariatric Plastic Surgeons
San Diego Plastic Surgery Society
California Society of Plastic Surgeons
International Confederation – IPRAS
The Botox® Cosmetics Cosmetic Physicians' Network
ON-Q PainBuster Post-Op Pain Relief System
Best Plastic Surgeon 2011, 2012, 2013 La Jolla Readers Choice Awards
Best Plastic Surgeon 2010, Temecula Valley News
Best Plastic Surgeon 2009, Rancho Santa Fe Reviews
Locations:
Rancho Cucamonga (Inland Empire),Temecula,& Beverly Hills
Patient Testimonial:
"After losing over 115 lbs., I decided to get cosmetic surgery to improve my appearance. Finding the right place was one of the most daunting things I've had to do. Fortunately, I found Beverly Hills Physicians! I scheduled a consultation at the Beverly Hills office where I had the pleasure of meeting Dr. Kincaid and Gina Norman (the sweetest person I've met). From the moment I walked in, Dr. Kincaid gave me his undivided attention for well over 45 minutes, addressing any and every concern I had. He has well over 25 years of experience and it's evident. He asked what I wanted and listened thoroughly before he made any suggestions. I knew then that I could trust his professional judgement and most importantly, I could trust him with my life. After the consultation, I met Gina. She was an integral part in this process. She guided me through the entire process start to finish with great professionalism. There are many financing options available and Gina really went out of her way to help. In the end I got a tummy tuck,breast lift and breast augmentation, lipo on my thighs and flanks–all in one session. I am now three weeks post-op and healing well. I keep very close contact with Gina and Dr. Kincaid. They immediately address any concerns. Extremely reliable and professional.
If you are considering surgery, give them a call. They have offices throughout southern California. This is the best thing I have done for myself and I am very happy with the entire experience. – Bertha P. (Yelp reviewer)"
Curious about plastic surgery in Southern California?
To learn more, contact Beverly Hills Physicians today. Our offices are all over Los Angeles and the Southland, including Beverly Hills, Encino, Thousand Oaks, Valencia, Pasadena, and Oxnard.
---
Dr. Kincaid featured on 'Phil Hulett and Friends' podcast
Radio Testimonials
Listen to Harriet's audio testimonial

Listen to Jim's audio testimonial

Listen to Veronica's audio testimonial

---