Individuals ranging from the ages of 18 to 34 are more open to sharing the results of their plastic surgery procedures according to a recent article published on WFAA. The increasing incidence of sharing procedure results across social media underlines the reality that plastic surgery has become an accepted and normal part of contemporary life. Whether they choose to share their plastic surgery transformations on social media or not, there are a number of benefits plastic surgery patients can enjoy after undergoing a procedure, such as;
Improved Features – Many individuals who undergo a plastic surgery procedure are obviously seeking to improve a physical feature they may not be entirely satisfied with or may feel self-conscious about. A procedure such as an ear surgery, or otoplasty, can help individuals – including children, teens, and adults – address the issue of unusually prominent ears and feel more comfortable with their overall appearance. Moreover, individuals who have improved their features with a procedure can also feel more confident using social media to post and share selfies and other photos with their family and friends.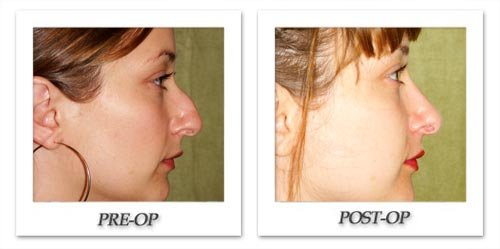 Wellness Benefits – Oftentimes, individuals may seek a plastic surgery procedure not only to improve their appearance but also to resolve any health-related issues that may be related to their physical features; in some cases, in fact, the health benefit may be the primary motivation. For example, it's true that women can oftentimes suffer from posture issues and constant back pain related to their large breast size. In this case, a breast reduction can help women reduce or even resolve their back pain and prevent more serious conditions from developing in the future. The Los Angeles medical group also notes that individuals who suffer from difficulties breathing or have suffered an injury to their nose can improve the appearance and function of their nose with a rhinoplasty procedure, which can often address such issues as a deviated septum. Of course, many of these patients also enjoy the added perk of an improved facial appearance they can share on social media.