The news is out about the skyrocketing popularity of cosmetic surgery among males—and people in general—in China. One recent article from an English language Chinese publication states that men comprise 15 percent of the billion yuan field of plastic surgery and cosmetic procedures in the world's most populace nation. Of course, the boom in procedures for men in Asia has been happening in the United States for some time now.
Procedures such as male breast reductions, liposuction, tummy tucks, and rhinoplasty are all very commonly chosen by U.S. men who want to be more confident in their appearance. Indeed, whether cultural critics like it or not, today's world prizes a youthful appearance and people of all genders showing their age can have a genuine impact not only on their social lives but their professional lives as well. People of all ages – often subconsciously – tend to assume that older people may be less vital and "in touch" than their younger-looking peers. Unlike in decades past where there may have been an unjust stigma against plastic surgery and cosmetic procedures—especially for men—today we are much more accepting of these kinds of procedures. In fact, more and more men are opening up to the idea of getting some type of work done, whether it's a tummy tuck, rhinoplasty, or "brotox."
Just as women have long complained about the media's focus on the feminine ideal in appearance, men in the United States are increasingly bombarded with imagery of athletes and actors who may spend literally hours a day perfecting their physiques – and they need not be portraying superheroes or ninja assassins. These days, it's not uncommon to see an actor playing, for example, a troubled alcoholic college professor, who removes his shirt to reveal the kind of muscular torso that most men would not be able to achieve in the peak of health. Cosmetic surgery offers many individuals who are unable to dedicate hours upon hours every day to the same unsustainable exercise and dieting regimes as pro athletes or actors a chance to even the playing field just a little.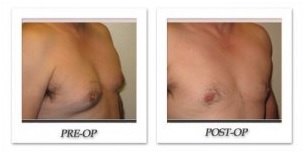 At the same time, not all procedures are about looking fabulous and attracting attention; many are about looking more typical and attracting less attention. One example is male breast reduction to deal with a condition known medically as gynecomastia, which results in oversized male breasts. Men tend to be extremely pleased with their outcomes; they typically report feeling more masculine and self-confident following their plastic surgeries. Beverly Hills Physicians says that people of all genders interested in enhancing their appearance should never feel ashamed for wanting to look and feel their best.