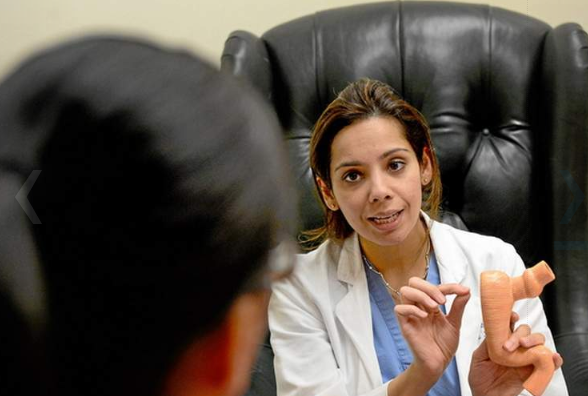 There might not be a universal celebration for Labor Day weekend; some people will travel, others will relax and enjoy time with their families, and a few will attend a local fair or festival. Yet, for those who are suffering from severe obesity, even these ordinary celebrations can turn into depressing times full of self-loathing. When the discomfort associated with traveling, feelings of isolation, and cruel remarks made by complete strangers at events have become too much to face—and traditional methods of diet and exercise have failed—then an obese person may be a strong candidate for a bariatric surgery performed by Beverly Hills Physicians. These procedures, such as the gastric sleeve and lap band surgery, are effective tools that empower patients to finish their own personal weight loss journey.
Choosing to have a weight loss surgery like the lap band isn't just about looking thin; it's about taking control of one's own mental and physical health. There are many factors that might contribute to a person becoming and remaining morbidly obese, which is defined as having a body mass index (BMI) greater than 40. This is why the experts at Beverly Hills Physicians choose to tailor a weight loss surgery to a person's lifestyle, background, and preferences. By employing some of the best surgeons in the country, Beverly Hills Physicians can offer the whole range of medical weight loss procedures including, but not limited to, the sleeve gastrectromy, Roux-en-Y gastric bypass, adjustable gastric banding, and operations for correcting or converting past bariatric procedures. Being able to offer such a diverse assortment of weight loss procedures means that Beverly Hills Physicians can provide the most appropriate surgery for each patient's unique needs.
Beverly Hills Physicians believes that were a person goes for weight loss surgery truly matters, which is why the company performs these procedures using a thorough, holistic approach. As one of the largest medical networks in the state, Beverly Hills Physicians has access to support services from a wide range of experts with diverse medical backgrounds. In addition to world-class, board-certified surgeons, Beverly Hills Physicians employs a dedicated, helpful, and knowledgeable support staff. This team includes dieticians, psychologists, and helpful consultants who are on hand to answer questions and give professional advice regarding a person's changing body after weight loss surgery. This unparalleled level of support helps to ensure that a Beverly Hills Physician's weight loss surgery will be successful.
Moreover, the Beverly Hills Physicians network includes some of the best plastic surgeons in the industry. After a dramatic amount of weight loss, excess skin and disproportionate pockets of fat may prevent a weight loss patient from obtaining the body that they've been working so hard to achieve. A weight loss patient may therefore opt for an operation to eliminate and tighten excess skin such as an arm lift, tummy tuck, or thigh lift. After massive weight loss, many patients also pursue popular cosmetic surgeries such as liposuction and a breast lift with augmentation.
Contact the friendly and experienced Beverly Hills Physicians team to learn more about bariatric surgery and what it can do for you. A free consultation can be scheduled by going to www.beverlyhillsphysicians.com or by calling 1-800-670-3602.