Deniz Gocken, MD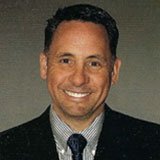 Dr. Gocken comes from a "medical family", so becoming a surgeon was a natural choice. He excelled in medical school and was accepted early to Plastic Surgery training at the prestigious Loma Linda University Medical Center. Training there allowed him the opportunity to present his research at regional and national meetings, as well as participate in medical mission trips to third world countries. He eventually became chief resident before going in to private practice in 1995.
Dr. Gocken is board certified. During his more than two decades in private practice, Dr. Gocken has focused on natural appearing and brief recovery face-lifting techniques. He has personally done more than three thousand five hundred face and neck lifts! That is nearly the equivalent of four times the number that a typical plastic surgeon completes in his entire practice lifetime! This allows Dr. Gocken to claim particular expertise in all aspects of facial rejuvenation surgery. Other specific areas of concentration in cosmetic surgery include Breast Augmentation and Abdominoplasty, making Dr. Gocken the natural choice for "the Mommy Makeover". His skills in breast augmentation allow him to offer his patients the widest variety of choices possible, including both silicone and saline implants, as well as the trans axillary (armpit) and TUBA (trans umbilical, or bellybutton) techniques. Having completed thousands of augmentations through all four approaches he will help guide you to your best personalized result. Dr. Gocken also has significant experience in tumescent liposculpture and the "Brazilian Butt lift".
Deciding on improving your appearance is a very personal decision, so Dr. Gocken spends the time to find out about what's important to each and every patient, helping him to personalize his or her care. His interests outside of surgery focus primarily on his two teenage daughters, but also include cars, motorcycles, and expeditionary mountain climbing.
Medical School:
Gannon University – Philadelphia, PA
Drexel (formerly Hahnemann) University – Philadelphia, PA
Residency and Fellowships:
Plastic Surgery Residency – Loma Linda University Medical Center
Fellow – American College of Surgeons
Societies – Memberships – Affiliations:
Diplomate – American Board of Plastic Surgery
Member – American Society of Plastic Surgeons
Member – The American Society of Aesthetic Plastic Surgery

Locations:
Curious about plastic surgery in Southern California?
To learn more, contact Beverly Hills Physicians today. Our offices are all over Los Angeles and the Southland, including Beverly Hills, Encino, Thousand Oaks, Valencia, Pasadena, and Oxnard.