We at Beverly Hills Physicians (BHP) are pleased to announce that we are now offering platelet rich plasma (PRP) treatments for skin rejuvenation and hair restoration. Our own Dr. Kevin Hayavi and Dr. David S. Rosenberg will provide the treatments, which employ the patient's own blood plasma that has been enriched through the use of a centrifuge. They will be performing the treatments for two specific purposes, skin rejuvenation on the facial and upper and lower neck areas and restoring thinning hair or a receding hairline.
PRP skin rejuvenation treatments are most commonly performed on cheeks, the mid-facial area, below the eyes, the neck and the lower neck area (décolletage) to deal with skin that appears wrinkled and/or thin. They can also be used for reducing the visibility of scars. Treatments typically involve drawing the patient's blood, using a centrifuge to separate the elements of the blood and create plasma that is higher in platelets, and then injecting it into specific areas of the skin. At that point, the platelets attract stem cells and encourage the body to produce a number of healing proteins and enzymes. The overall result is significant improvement in the texture and thickness of the skin. While patients are typically delighted with their results, PRP treatments should not be thought of as substitute for facelifts or other facial rejuvenation techniques. However, the treatment does offer solid results with minimal downtime and side effects.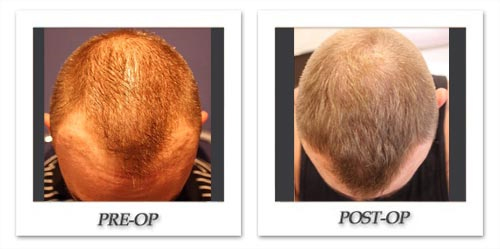 Hair restoration, similar to the skin rejuvenation treatments, is performed through a series of enriched plasma injections into the scalp, which stimulates new growth for female and male patients with thinning hair or receding hairlines. New hair growth is usually seen within two to six months with the treatment. The results of the treatment look natural precisely because they are natural, and are an attractive alternative to highly involved hair transplants, frequently ineffective over-the-counter treatments, and often unconvincing hair weaves. The large majority of patients report highly satisfying results and few notable side effects.
Readers who are interested in learning more about either hair restoration or facial/skin rejuvenation or other health and beauty treatments, including plastic surgery and injectables, are welcomed to contact us at 800-788-1416 or reach out to us via e-mail to set up an online consultation.