A recent Daily Mail article discusses the journey of Brazilian blogger Jessica Valittuto after undergoing bariatric surgery. The article goes on to discuss how Ms. Valittuto maintained a healthy diet and active lifestyle that helped her keep the weight off. The Brazilian blogger went on to say that bariatric surgery was not a quick fix, but instead was a procedure that enabled her to make the necessary health and lifestyle changes to continue her new healthier and happier life.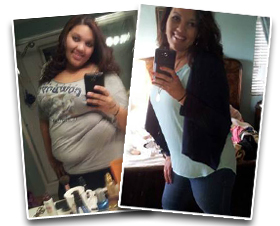 Here at Beverly Hills Physicians we know that, while bariatric surgery is indeed a life changing procedure for severely obese individuals, it is by no means is a shortcut. It's crucial for those undergoing the surgery to make the necessary changes in their lives in order to lose the weight and keep it off throughout their lifetime.
With a variety of weight loss options available to severely obese individuals, it is important to discuss the best route to take with an experienced weight loss specialist. As one of the most popular weight loss procedures, sleeve gastrectomy has helped countless people from all walks of life change their lives for the better. The minimally invasive procedure removes about 75 to 85 percent of the patient's stomach in order to decrease feelings of hunger that make weight loss next to impossible for most individuals.
While the procedure helps patients take control of their appetite, more changes need to be made to see dramatic and permanent results. Along with surgery, individuals require medical support after undergoing the procedure to track their progress and make the transition into a healthier lifestyle more feasible. Our BHP roster includes registered dieticians and counselors as well as leading weight loss specialists.
Bariatric surgery really can be a life changing procedure for severely obese individuals who are serious about weight loss. With the help of highly experienced medical professionals, men and women really can enjoy healthier and happier lives if they take charge of their health and happiness.