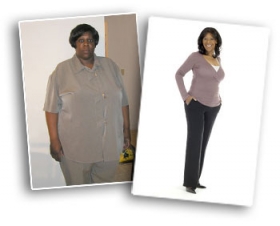 Severe obesity is a serious health concern, and one that is at epidemic levels within the United States. As a national issue, it is responsible for tens of thousands deaths a year due to its associated life threatening conditions such as heart disease, stroke, diabetes, and kidney failure. Shockingly, living with severe obesity decreases a person's lifespan by an average of 20 years; when you consider disabilities caused by strokes and other events, the potential impact on a person's quality of life is incalculable. Only weight loss procedures like the many excellent, world class treatment options provided by our outstanding team of BHP specialists are proven to consistently provide long term solutions.
For individuals suffering from severe obesity, attempts at weight loss can be a challenging cycle of disappointment and negative reinforcement. Traditional weight loss methods like diet and exercise often fail to deliver the results needed for a severely obese person to reach and maintain a healthy weight. This lack of sustainable results can result in a sense of hopelessness and apathy that overwhelms the seriousness of underlying health concerns. To give severely obese individuals a better chance at an improved quality of life, a more effective option is needed.
Fortunately, weight loss procedures are now more practical, viable, and more easily accessible for a wider range of patients than ever before. At BHP, our dedicated team of experienced specialists and surgeons use only the latest technology and the most proven methods to provide truly world class care.
For any one curious about the many outstanding, proven bariatric procedures that are available, we have the answers and the comprehensive patient services. With a wide range of procedures to choose from, any patient at BHP will be guided toward the exact treatment plan that's right for them. Because bariatric surgery is not a one size fits all procedure, BHP's highly experienced surgeons work closely with each and every patient throughout the process, from inquiry through postop, to ensure all patients receives the topnotch care they need.
Because severe obesity is a life threatening concern, anyone dealing with its effects, limitations, and consequences simply can't afford to wait any longer before taking action. Our team will help anyone who's ready to take the first step toward their journey to a better quality of life.