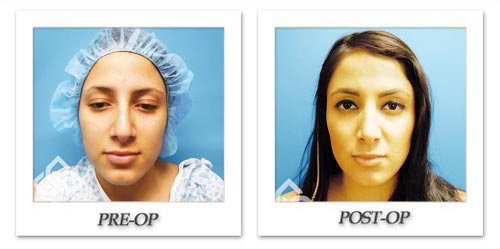 According to a recent Cosmopolitan article, "ethnic plastic surgery," which some plastic surgeons use to describe any cosmetic surgery in which patients wish to improve their appearance while preserving particular ethnic traits, is on the rise. This trend underlines the growing acceptance and enthusiasm for cosmetic procedures among women and men of all ethnic groups who don't see a conflict between their interest in improving their appearance and celebrating their ancestry. Indeed, concerns related to preserving one's ethnic identity are just one of many issues taken into account by our team here at BHP when a potential patient is considering cosmetic surgery options. The goal of rhinoplasties (nose jobs), for example, is not to conform to a particular standard of beauty, but to reveal a more attractive version of the patient.
We fully understand that the nose is not simply an appendage that sits on the face; it is a highly important breathing and sensory organ. But because it lies in the center of our face, it is a natural that some patients have concerns with its shape or appearance, especially if they feel it draws undue attention to itself. While the roots of rhinoplasty date back to ancient times, these procedures are not only on the cutting edge of the latest achievements in this quickly advancing field, but have completed hundreds of beautiful, successful, and safe rhinoplasty procedures.
Occasionally, patients find themselves unhappy with previous rhinoplasty results done elsewhere. In such cases, the issues can be cosmetic or health related; symptoms of a poor nose job can include blocked airways and even a constantly runny nose. Our widely respected plastic surgeons are outstanding practitioners who fully understand how to alleviate these concerns. Rhinoplasty revision is just another cosmetic surgery option that we provide which aims to correct results that are less than pleasing, or which may cause complications or health issues.