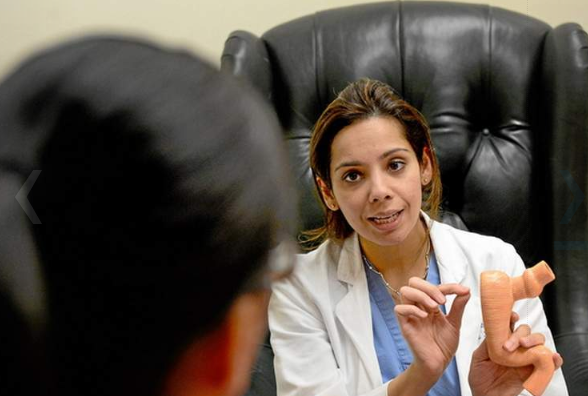 With local coverage in the Los Angeles Daily News and the Rialto Record, BHP's own Monali Misra , MD, FACS is strengthening her place as a leader in Southern California in weight loss surgery. Dr. Misra's commitment to the field includes fully understanding the minimally invasive laparoscopic approach to the most common bariatric surgeries as well as an understanding of the post-weight loss surgery body.
Most importantly, however, Dr. Misra's dedication to her patients has led to sustained and dramatic weight loss time and time again. For procedures like the gastric sleeve and the lap band, she's said that her devoted aftercare has helped her patients lose more weight than the national average.
Beverly Hills Physicians posts testimonials on our talented doctors so that you all can have a better glimpse of the BHP difference. Here are just a few about Dr. Misra and her incredible bedside manner:
"Dr. Misra I can't say enough about you and the rest of your team… You were very considerate of my needs and made sure all my concerns were addressed. Dr. Misra did not seem rushed when talking with me and made me and my wife feel very comfortable with the surgery. "
"Thank God for Dr. Misra, she saved my life. I would never have been happy with any other doctor."
"I fully appreciated [Dr. Misra's] positive energy and encouragement and her determination to help me succeed in my weight loss journey…I highly recommend her for her expertise in the field, quality work, and her personable nature."
If you'd like to learn more about Dr. Misra, give BHP a call at 800-670-3602 or visit her testimonial page.