Top Gynecologist and Obstetrician Aram Bonni, M.D., Joins Beverly Hill Physicians Team
The expert physician will be providing top drawer services for women through the leading Southern California medical group.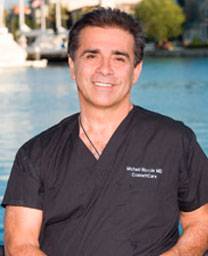 Beverly Hills Physicians is proud to announce that widely respected gynecologist and obstetrician Aram Bonni, M.D. has joined its team of outstanding medical doctors. Dr. Bonni will be providing such services as vaginal rejuvenation and pelvic floor repair following childbirth as well as cosmetic gynecology. He is also able to help women with a host of problems including incontinence, menstrual issues, uterine fibroid treatment, loss in sexual pleasure, and other issues that plague many in the aftermath of a pregnancy or menopause.
Dr. Bonni is known for his combination of immense medical knowledge and ability, combined with the kind of sensitivity and compassion that is crucial for a doctor dealing with highly intimate matters requiring real discretion. A member of the American College of Surgeons, the American Society of Laparoendoscopic Surgeons, and the American Academy of Cosmetic Surgery, Dr. Bonni is one of the most respected doctors in his field. He has lectured on medical topics at specialized forums around the world.
As an expert practitioner of some of the most advanced techniques currently available, Dr. Bonni is widely regarded as being on the leading edge of his specialty. The doctor will be working out of locations in the Pasadena/San Gabriel Valley and the Inland Empire region. His patients can expect the full range of gynecological and obstetrics services from labial reduction to pregnancy related treatments, to vaginal reconstruction.
Earlier in his career, Dr. Bonni served residencies and fellowships at some of the nation's leading teaching hospitals and medical institutions. These included the department of Urogynecology & Reconstructive Pelvic Surgery at the world famous UCLA Medical Center and the Obstetrics and Gynecology Department at Chicago's Cook County Hospital. His general surgery internship was at Michigan's St. Joseph Mercy Hospital.
Adding Dr. Bonni to the Beverly Hills Physicians team is just the latest step this outstanding medical group has taken in their ongoing commitment to providing first-rate care for patients in a variety fields. Aside from gynecology/obstetrics, the medical group's teams cover plastic surgery, weight loss/bariatric procedures, podiatry, and many other areas.
Beverly Hills Physicians is committed to the idea that where a patient obtains medical services makes an enormous difference; involving high caliber physicians such as Dr. Bonni is one crucial part of that difference. The medical network is dedicated to walking patients through the entire process of obtaining treatment. The finest medical talent available in the fields of plastic surgery, weight loss (bariatric) surgery and podiatry, as well gynecology and obstetrics work with Beverly Hills Physicians in offices throughout Southern California and greater Los Angeles.
To find out more about the Beverly Hills Physicians difference and what it can mean to you, please schedule a free consultation with an outstanding doctor by calling 1-800-788-1416 or visiting www.beverlyhillsphysicians.com. The medical group's outstanding staff and doctors are looking forward to hearing from you.