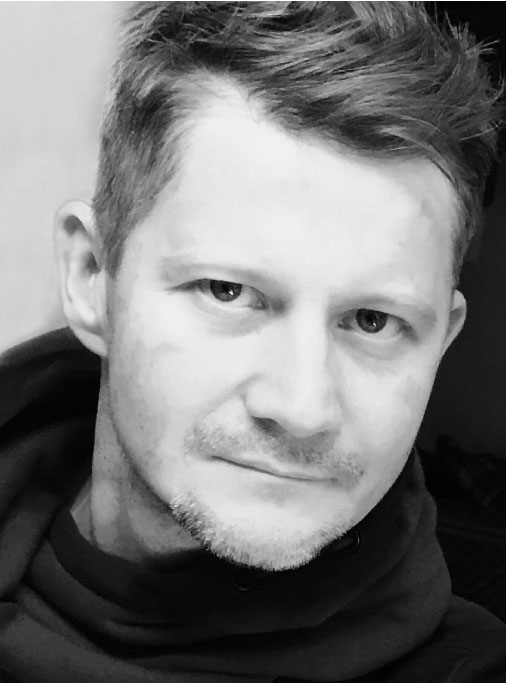 Lukasz Swistun, MD
Fellow, Plastic Surgeon
Joining the practice as a fellow in July 2017 is Dr. Luke Swistun, an already accomplished surgeon eager to merge his unique skills with those of the talented surgeons at Beverly Hills Physicians.
He attended the University of Chicago majoring in Visual Arts, and later matriculated to medical school at the University of Illinois. He then completed a surgical internship at the Naval Medical Center in San Diego as an active duty medical officer, and was immediately called to serve as a Battalion Surgeon for the US Marines, completing 2 deployments to the front lines of the Iraqi conflict in Ramadi, Al Anbar.
After finishing a General Surgery residency, Dr. Swistun completed a Plastic and Reconstructive Residency at the University of Utah, learning the nuances of operating on the hand, breast, craniofacial anomalies, lower extremity reconstruction and aesthetics, combining his knowledge of tried and true surgical principles with the latest effective techniques within plastic surgery, such as laser and microscopic. He takes pride in his remarkable attention to detail, and recruiting his artistic eye to guide him in the realms of beauty, symmetry and form. It was this aesthetic drive which ultimately led him to Beverly Hills Physicians.
Through his journey, Dr. Swistun developed an unmatched sense of compassion while treating countless military personnel during and after their combat deployments, patients he encountered during his charitable work in Bosnia-Herzegovina and Ghana, as well as the most vulnerable populations on the south side of Chicago.
Central to his philosophy is candid communication, as if each patient were close family. Cornerstones of his approach include taking the time to identify specific needs and desires of each patient through attentive listening and systematic examination, educating about all treatment options in a non-biased manner, and together, designing the ideal treatment plan. He keeps in mind the patient's lifetime goals, and is very selective about at what stage in life certain procedures are appropriate, to maximize their lifelong effect. He also strongly emphasizes continuing close communication and follow-up through the recovery period, as he believes this leads to most optimal long-term surgical outcomes.
Whomever you choose to perform any elective procedure, Dr. Swistun encourages that you research the credentials of practitioners you encounter to ensure that your chosen physician not only makes you feel comfortable and reassured, but also has the training and skills to manage all potential complications of any procedure they propose to perform.
Dr. Swistun is happily married for 18 years, is a father of 2 boys and is passionate about time with his family, swimming and motorsports, as well as maintaining his artistic skills with drawing and photography. He has published images with Associated Press, Top Gear Magazine and several other organizations, and is a winner of multiple regional photo contests. Along with his wife, he fell in love with Southern California during his Navy service in San Diego, and together they aim to remain in the area.
Education, Training & Experience

Plastic and Reconstructive Surgery Residency
The University of Utah, Division of Plastic Surgery – Salt Lake City, UT

US Navy Active Duty
Medical Officer / Battalion Surgeon / Regimental Surgeon – 29 Palms & Camp Pendleton, CA

Doctor of Medicine
The University of Illinois at Chicago College of Medicine – Chicago, IL

Professional Freelance & Publicity Photography
Luke Swistun Photography – Chicago, IL

General Surgery Residency
The University of Illinois at Chicago, Department of Surgery – Chicago, IL

General Surgery Internship
Naval Medical Center – San Diego, CA

B.A. Visual Arts
The University of Chicago, The College – Chicago, IL
Contact Beverly Hills Physicians
For more information about transgender breast augmentation surgery or other services provided by Beverly Hills Physicians, call the number on your screen or request a consultation online.